KLASSZ A P
ART
ON! FESZIVÁL
NYÁRESTI KONCERTEK ÉRDI TAMÁS ZONGORAMŰVÉSSZEL ÉS BARÁTAIVAL
2023.
július 13. -
augusztus 1.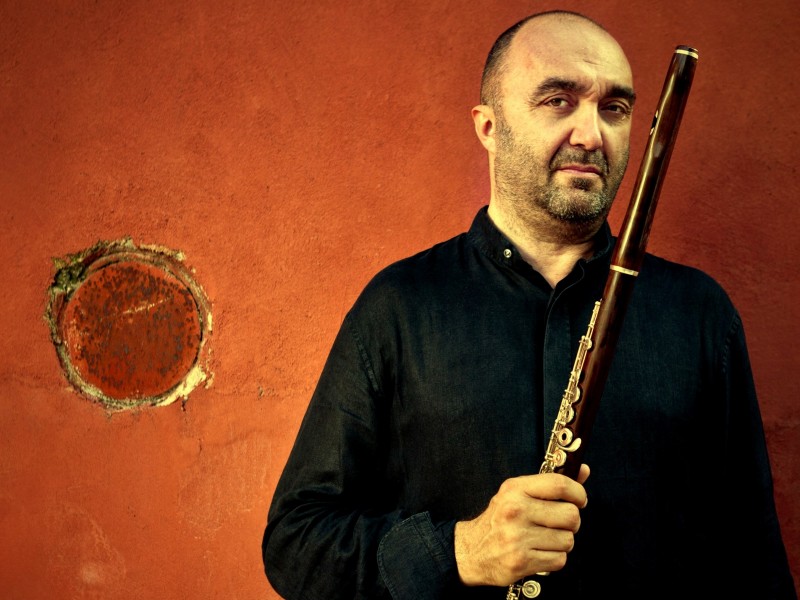 The Balaton Festival: An International Assembly Point for Cellists
The Balaton Festival, the only classical music fest of the lake region, invites musicians representing the widest spectrum of the genre. Diversity in this case also means that the event attracts young contributors as well as musicians of renown.
What has been constant over the past eight years is the presence of concert pianist Tamás Érdi, the initiator and art director of the festival and so many of his friends: musicians from Hungary and abroad. This time we should like you to meet the latter, the group of international contributors. So here is a bunch of short E-mail interviews with some of the musicians we welcome from other countries.
Ştefan Cazacu, cello
Born in 1994,  Casacu began to learn music at the age of six from his father, the noted cellist, Marin Casacu. He received his diploma at the National University of Music Bucharest and was then admitted to the Vienna Music Academy. Recently, he took home top awards from two significant international competitions: Donaufest, Ulm (2022, first prize) and the George Enescu International Competition, Bucharest (2021, third prize). As a member of the cello ensembles Violoncellissimo, Duo Serafin, and PiaCello and soloist of the Rumanian Youth Orchestra, he played in several concert halls in Europe, Asia, and the United States.
This is not my first visit to Hungary. As a young musician, I even took part in a Popper competition. As for Tamás Érdi, I first met him in Bucharest when he gave a wonderful, truly memorable concert at the Atheneum. I am so happy to be invited to the Balaton Festival, especially because of the chance of playing with Tamás.
Since the venue will be a church in Tihany (July 13th), I thought it was important to open with a Bach suite. That will be followed by Ligeti's Solo Sonata, the best work composed for cello in the 20th century and also my personal favorite. The Arpeggione Sonata by Schubert has been suggested by Tamás and it makes me very happy that it is included in the programme. It will be a real challenge to play this composition that has both musical and technical complexities and I am looking forward to the two of us working on it together. I can hardly wait to hear Tamás' ideas and I am sure we'll be on the same wavelength.
I think the Balaton Festival is one of those summer events that combine "business with pleasure": classical music and vacation, all in one. These festivals usually have their returning audience. And as the events are free to attend they also attract people who would otherwise not be interested and cannot perhaps go to such concerts. It is a great honor for me to be invited and I am really happy that after the Covid lockdown I can take part in such a significant musical event.
Massimo Mercelli, flute
has been working with some of the most significant contemporary composers, including Penderecki, Gubaidulina, Philip Glass, Enno Morricone, Galiano , Piovani and Gabriel Prokofiev. He has inspired many of them to compose works for him and has had many world first performances. A pupil of Maxence Larrieu and André Janunet, he was awarded at several flute competitions and became first flutenist of the Teatro La Fenice in Venice at the age of nineteen. Mercelli is currently the music director of the Reggio Emilia Festival wile also playing regularly in many prestigious concert halls with some of the most prominent musicians. Mercelli has a deep commitment to contemporary music, but also likes to play the classical repertoire.
At Keszthely, on July 14th he joins pianist Izabella Simon to perform Donizetti, Schubert and Dvorak. He says he is really looking forward to the event.
I have visited Hungary many times and I played there many concerts, for the first time in 1980. For that I am especially grateful to Eszter Pista whose management represents me. Summer festivals are very important in bringing classical music to young people, especially since Covid had transformed the structrure of the audience.
Concerts with free admission have their role, they are an excellent form of promotion, but a musical performance is a form of work that has its costs and should be financially acknowledged. Of course I am telling this to  the decision-makers and cultural administrations of the various countries.
I am going to play for the first time with Izabella Simon. She is a friend of Tamás Érdi, consequently she is also my friend. The programme of our concert at Keszthely has been adjusted to the venue. Of course, I might also bring some of my favorite contemporary pieces, as works by Philip Glass, Morricone, Nyman (and so on, and so forth) have become classics by now, the printed scores are there in the music shops. In other words, they are valuable and available public property.
Aleksandra Kaspera, cello and Sofia Vasheruk, piano
Kaspera was born in Riga, Latvia, Vasheruk is of Russian- Dutch origin. They first met as students at the ArtEZ Academy in Arnhem. Both have won several competitions, gave solo recitals, are members of various orchestras (Arnhem Philharmonics, ArtEZ Baroque Project) and ensembles (Bering Trio) and are featured on CD recordings. Besides pursuing a solo career, Sofia's main interest lies in the piano accompaniment of the lied and cello repertoire. As a piano-cello duo,  the two are now preparing to bring out a recording of works by Miakoskovski. At the Balaton Festival on July 22, they play to perform  a Liszt rhapsody for solo piano,  to be followed by some of the best works of the romantic cello- piano literature (Liszt transcriptions and works by Fauré and Rachmaninof) to end the concert with a Piazzola evergreen. Sofia Washeruk says she loves open-air summer concerts.
These are always fun and a source of inspiration. The audience is also fond of these events. Whether they plan to attend or come under the spur of the moment, they always like the variety these festivals offer. For this Balaton concert we tried to find light summer pieces that are beautiful and also cool.
As far as I am concerned, I studied in several countries and was confronted with different systems and methods of education in, say,Russia, the Neatherlands and Italy. The Russian school of piano is undoubtedly very strong and expects discipline. But finally it all depends on what life has in store for you. It's certainly not easy to make a living by making music, especially now, but what can you do if you can't live without music. I consider myself lucky, because I am surrounded by wondereful people, colleagues and audience. Art is an international language capable of creating affection and friendship. This is my guiding light and I always get affection in return.
Itai Navon and Roni Levy, piano
The two young Izraeli pianists will play together for the first time at Balatonfüred on July 23rd to perform an emblematic work for four hands, the Fantasy in f-minor by Schubert. They are both mentees of András Schiff: Itai attended Schiff's master course at the Academy in Kronberg, Roni at the Hans Eisler Academy in Berlin. Both are active concertizing artists as soloists of various orchestras and are frequently invited to festivals in Izrael and Europe. Playing four-hand has been their long cherished plan and now they hope this first attempt will only be the beginning.
We heard about the Balaton Festival from a friend, Andreas Reith, whose parents have a house in Dörgicse that was a Festival venue several times. So it was from him that we heard about this special atmosphere and the captivating piano performance of Tamás Érdi. So, this will be two firsts: being here and playing together for the first time.
As for our programme. We focus on pieces written by German-speaking composers in the first half of the 19th century (although the Brahms Händel variations were written a little later, in 1961). We wanted to present both solo and four-hand pieces. For our first performance together as a duo, we couldn't think of a better piece to choose than the great F-minor Fantasie by Schubert.
…
Marko Miletić, cello
Mimetic was born in Kraljevo, Serbia and received his diploma from professor Imre Kálmán at the Novi Sad Art Academy where he works as an assistant professor now. He also has master courses in Serbia, Italy and the United States. He is an active concertizing artist, soloist and chamber musician, often in duo with his partner, pianist Valentina or the Valmaro Trio which is their ensemble. He also played an active role in founding or relaunching several ensembles. He renewed the Camerata Novi Sad Chamber Orchestra and in the capacity of curator of the Cultural Capital of Europe 2021 Foundation he founded the Novi Sad Symphony Orchestra. In 2017, he founded the NEO Festival that in the summer months brings some of the top musicians of the world to Novi Sad. That's when he first heard Tamás Érdi at the piano at a frenetic concert.
Summer festivals are a world of their own, but they certainly offer a wondereful opportunity to adress a large audience and bring wonderful music to children and young people. So these festivals might also reach people who would otherwise never go to a classical concert. It is an open question whether it is OK for these events to be free. The world is full of "content" and people won't buy tickets unless attracted by a famous name. And musicians have to make a name for themselves to sell tickets to their concerts.
I had two Hungarian teachers, Imre Kálmán and István Varga. They both paved my way to Hungarian music: Kodály, Ligeti, Bartók, Kurtág, Liszt, Popper, and I am extremely thankful for that. I love Hungary: its culture, its music, its tradition and of course food.
The Görög Sisters, piano duo
Enikő and Noémi come from beyond the border while also being Hungarian, as they were born in Szabadka, now Subotica in Serbia. The sisters began playing together  as young children under the guidance of Emőke Sóti Szobonya. For several years they were the mentees of Ninoslav Živković. They won several competition awards for four hands and perfected their knowledge at courses held by Gabriella Láng, Márta Gulyás and Imre Rohmann. With the exception of a single year they were always present at the Balaton Festival and even its predecessor, the Cimbora camp.
–  In May 1999, we were standing in the street, crowded together  with the public, all those people attending the musical literary event where we had played,  and we were all waiting for a NATO air-raid alert to end. That's where I heard that there was a summer camp in Balatonalmádi that wanted to revive the Cimbora programs. And Márta Érdi Szabó would be happy to have us, children download the burden of our experiences, describe the bombings and we could even  make music. There and then we decided that we would go, escape from the sirens. We had a wonderful time, met Tamás and loved it all, it was a fantastic feeling to belong to that gang.
There is always a mixed audience. There are the sharp-eared music lovers and there are the children who always respond immediately. What is unusual is that we are out of doors, but that makes everything so easy-going, so relaxed. That makes a summer concert especially attractive. And that is something that is so good to remember in the cold days of December.
The programme is determined by this special summer atmosphere and the venue. We try to pick music that is of the highest quality, yet attractive and entertaining. Ravel's La Valse may be a big undertaking at an open-air concert but we have been having it on our programme for years and we love both the two piano and four hand transcript. This time we bring the four hand version, a most attractive piece, that I promise.
2023/07/14